This is a HYBRID event with flexible ticketing. You can book to attend online, in-person at Worcester College, or a mixture of both ( one day in- person, one day online). You can also switch between the two if your plans change closer to the time.
What is included in your registration?
Registration includes
access to live and on-demand sessions.  Live sessions will be streamed and made available on-demand exclusively for delegates.
use of conference app/online platform before, during and after the event – view agenda, slides, videos, participate in Q&A and contact other delegates.
networking breaks to engage and interact with other delegates and speakers (in-person and via conference app).
conference proceedings: access to papers, presentations, session recordings, and interviews for 3 months after the conference.
In-person delegates
two lunches and coffee/tea breaks (at the college)
a drinks reception and 3 course conference dinner in Worcester College Dining Hall on September 13 (additional cost).
Registered delegates may book accommodation at Worcester College.  Delegates are responsible for making their own bookings directly with the college. See the Accommodation page for more details
Registration Fees
| | |
| --- | --- |
| Registration Category | |
| BIEE Members | £300 |
| Parallel Session Presenters** | £310 |
| Non-Members* | £350 |
| BIEE Student Members  *** | £200 |
| 50/50 rate (1x day in-person  1x day online) | £270 |
| Online only ( 2x day online access) **** | £200 |
| Conference Drinks and Dinner | £85 |
Prices include Eventbrite payment processing fees. VAT  not applicable
* Includes 3 months access to the  BIEE website to view and download conference papers and presentations.
**Accepted paper presenters and Dialogue panellists who are not BIEE members.
*** Student places limited to 12 and available to BIEE student members only. Student members are entitled to some financial assistance with UK travel expenses to attend the conference. BIEE  student membership costs £10 and you can join here.
**** Two day access to online sessions. Due to technical limitations, the organisers cannot guarantee that all sessions will be available live during the conference, therefore some sessions may include pre-recorded content.
How to Register
ONLINE using the Eventbrite registration form, with payment by debit or credit card.
Individual members please log in using the button above.
Corporate/institutional members please log in with your company email address. Alternatively contact conference@biee.org for a link to enable you to register directly on Eventbrite.
Student Members should also request a discount code before registering, then enter this on the Eventbrite General Admission page.
Non-members  click on

non-member registration button

above or register directly via Eventbrite.
Groups.  If you want to register more than one delegate please contact us for a link to group registration.
BACS Organisations registering more than one delegate can pay by BACS (only available to UK based organisations).  If you require an invoice to raise payment please contact conference@biee.org .
Registration enquiries
conference@biee.org
0330 133 0810
Terms and Conditions
Registration fees must be paid in full prior to the conference.  Registration is not confirmed until payment has been received.
Registration fee applies as per the date of payment.
Should your payment not be received 10 days prior to the event, BIEE reserves the right to cancel your pre-registration.
If the payment is made within 10 days to the event date, proof of payment will be required
BACS payment is only available to UK based organisations and until July 30th.  BACS payment  must be received  in full by August 31st.
Every effort will be made to present the programme as published, however it may be necessary for reasons beyond the control of the organisers to alter the content, speakers or timings of the conference.
Online Delegates
BIEE cannot accept responsibility for poor delegate internet connection or delegates' own technical difficulties on the day of the event therefore no refunds will be given for such circumstances
You acknowledge that when you purchased a ticket to the online conference you agreed to the immediate download of digital content and that if you access the online conference, the services or any digital content, you lose your right to withdraw.
Cancellation Policy
BIEE cancellation
If Worcester College has to close or to limit capacity, we plan to hold the event online.
Registered delegates will have the option of
Transferring their booking to the online event ( if registered to attend in-person)
Transferring their booking to another date and/or location (if we reschedule the in-person event)
Receiving a full refund of delegate fees paid ( if the whole event is cancelled)
Delegate unable to attend in-person due to travel restrictions imposed by the UK (or any region in it) or by their national government or because they need to self-isolate, will be able to transfer to the online event.
We regret we are unable to refund any travel, accommodation or any other costs that may have been incurred by the delegate or their organisation.
If you as the delegate cancel
Substitutions: If you are not able to attend, substitutions can be made at no extra charge. For security reasons substitution requests must be received 72 hours before the event with the name job title, affiliation, and contact email for the replacement delegate. Please email conference@biee.org  to arrange this.
Cancellations: To cancel your place you must e-mail the BIEE conference administration team on conference@biee.org Requests for refund will be accepted according to the date received by e-mail
Refunds (all attendees):
Cancellation
More than 30 days: full refund minus 10% admin fee
Less than 30 days: no refund. Access to the online conference and to full conference proceedings will be available to any in-person delegate who has to cancel within this period. Substitutions may be made at no extra cost.
Amendments
Switch from face-to-face to online attendance: no refund
Switch from online to face-to face attendance (subject to availability and no later than August 31st): additional catering costs apply
Non-attendance: no refund
Please see the full refund policy here
Worcester College COVID Code of Practice
Please read the Worcester College COVID code of practice before booking your place and prior to attending the event.  This will be updated on a monthly basis to ensure compliance with current government and university guidelines
Sponsors
Gold Sponsor
Silver Sponsors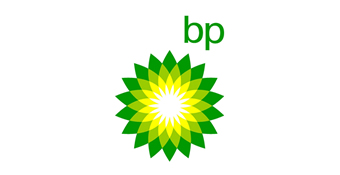 The BP Economics Team is responsible for the preparation of the BP Statistical Review and BP 2035 Energy Outlook.
Bronze Sponsors