If the government or university reintroduce COVID restrictions such that Worcester College has to close or to limit capacity, the conference will switch from a hybrid to a fully virtual event.
This would mean that all delegates would access the content through the online conference platform and the face to face event would not proceed.
All delegates will receive a link to the conference app/platform.
Delegates and presenters will be kept up to date of any changes in the run up to the conference.
What COVID safety measures will be in place at the venue?
Worcester College have issued a COVID code of practice which will be updated regularly to comply with Government guidelines and University policies. Please read this before attending the event.
Once registered can I change my registration?
Yes, you can change from in-person to virtual or vice a versa.
If changing to in-person attendance additional catering fees of £30 per day apply.  The deadline for in-person registrations is September 3rd so transfers to the in-person event cannot be made after that date.
Can I cancel my registration?
Substitutions: If you are not able to attend, substitutions can be made at no extra charge. For security reasons substitution requests must be received 72 hours before the event with the name job title, affiliation, and contact email for the replacement delegate. Please email conference@biee.org  to arrange this.
Cancellations: To cancel your place you must e-mail the BIEE conference administration team on conference@biee.org Requests for refund will be accepted according to the date received by e-mail
Refunds (all attendees):
Cancellation
More than 30 days: full refund minus 10% admin fee
Less than 30 days : no refund. Access to the online conference and to full conference proceedings will be available to any in-person delegate who has to cancel within this period. Substitutions may be made at no extra cost.
Amendments
Switch from face-to-face to online attendance : no refund
Switch from online to face-to face attendance (subject to availability and no later than August 31st): additional catering costs apply
Non-attendance: no refund
See the full refund policy here
Delegate unable to attend in person due to travel restrictions imposed by the UK (or any region in it) or by their national government or because they need to self-isolate, will be able to transfer to the online event.
We regret we are unable to refund any travel, accommodation or any other costs that may have been incurred by the delegate or their organisation.
What does online registration include?
Virtual conference delegates will have access to the online platform which will enable you to
View keynote presentations and (some) breakout sessions and ask questions live.
View pre-recorded presentations and slides ( for any breakout sessions not live streamed)
Participate in live interactive networking with in-person and virtual delegates.
Pre-arrange meetings with delegates, presenters through the networking app.
Access the conference website to add your comments and questions and view content post event.
Do I need reliable internet?
Yes, we recommend that you have reliable internet to get the most out of the conference. Hardwired internet is generally more reliable and faster than WiFi.
BIEE cannot accept responsibility for poor delegate internet connection or delegates' own technical difficulties on the day of the event – therefore, no refunds can given for such circumstances. Live sessions will  be viewable on-demand on the conference app.
Will I need to download specific software?
Specific software is not required.  You will be provided with a weblink to the virtual conferencing platform. Google Chrome is the recommended browser for the  web application. If you typically use Internet Explorer or Safari, it is recommended that you download Chrome prior to the conference.
It offers Zoom facilities fully embedded in a personal and secured environment.
What time zone will the program be in?
The time zone will be BST . ( or UTC/GMT +1 hour) Check your time zone here
When will I receive my link to the online portal?
All delegates will be sent a registration link by email one week prior to the  conference. Please check your junk folder if you do not receive the access email. If you do not receive the email, please contact  conference@biee.org to have this resent to you.
Will sessions be pre-recorded or live?
The online program will be a mix of pre-recorded and live presentations.
Sponsors
Gold Sponsor
Silver Sponsors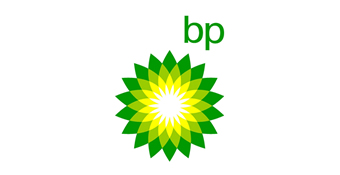 The BP Economics Team is responsible for the preparation of the BP Statistical Review and BP 2035 Energy Outlook.
Bronze Sponsors