What is the difference between the membership categories?
We offer membership for individuals, students and organisations.
There are two categories within each membership type
Individual BIEE: This suits those who are primarily interested in attending BIEE events, accessing BIEE publications and the UK members directory.
Individual BIEE/IAEE combined: This provides the additional benefits of IAEE (International Association of Energy Economics) membership, including subscription to the IAEE journals and access to their worldwide member directory. IAEE membership costs less when taken out with BIEE membership.
Student BIEE: Student membership provides students with the benefits of regular membership for £10 per annum.
Student BIEE/IAEE combined: Adds the benefits of student IAEE membership.
To qualify for student membership you must be an undergraduate, postgraduate or PhD student, should not be in full time employment, and have a valid .ac email address which must be included on your online application form.
Corporate membership: This is suitable for major energy companies, large consultancies and financial institutions.
Institutional /small corporate membership: This is suitable for government departments, academic institutions, smaller companies and consultancies.
How do I apply for membership?
You can apply online by selecting your preferred membership option and clicking the Apply button which takes you to the membership form and then to Stripe to complete your payment. Please note that, although payment will be taken once, you will receive two automated payment receipts on completion, one from BIEE and one from Stripe.
The online form will take approximately 5 minutes to complete.
Corporate members can either submit an online form to initiate the process. The membership team will then contact you to complete  your membership set up. Alternatively, you can contact the membership team directly. Payment is by BACS transfer.
How long does my membership last?
Membership is payable by annual subscription.
The BIEE/IAEE membership year runs from January  – December and is not pro-rated through the year, as access to the full year's publications and to the directories are available to the new member at whatever point in the year they join.
BIEE membership is valid for one year and renewable annually on the anniversary of the first membership period's start date.
Corporate membership is invoiced annually. Corporate membership fees are prorated for new members so that if an organisation joins in June for example, 50 % of  membership fee is payable for that year.
Can I change my membership?
Yes you can, when your subscription is due for renewal. Please contact the membership team to request this in advance of the renewal date. You will be charged or refunded the difference when a membership category change takes place.
How do I renew my membership?
BIEE /IAEE memberships expire on 31 December. BIEE memberships expire every 12 months.
You will be sent an email reminding you that your membership is due for renewal and you can renew via the subscriptions section of your account. If your membership expires, you can also restart your subscription via your account.
Renewal invitations are sent to corporate members at the start of each year.
How to renew your membership
Sign in to your account (top right on any page of the website www.biee.org)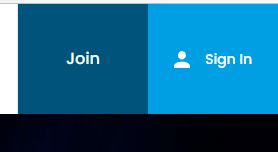 When you have signed in click on your account menu (top left) as below or go to the Your Membership page and click on the manage your account button.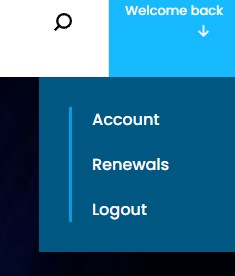 If you click on the renewals menu you will be taken to your subscriptions page, you can also navigate to the subscriptions page from your account menu as below.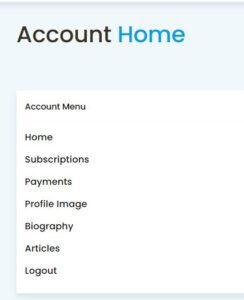 On the subscriptions page you will see your most current membership at the top with details of the membership, expiry date and if the membership is active or inactive (expired).
If your membership is still active and has not expired, you can click the renew link to access the renewal form and complete payment.

If your membership is inactive and has expired, you can restart your subscription by clicking the subscribe link to access the renewal form and complete payment.

Please note that, although payment will be taken once, you will receive two automated payment receipts on completion, one from BIEE and one from Stripe.
Can I cancel my membership?
Membership cannot be cancelled before the next renewal date unless an error has occurred.
Can I attend all events as a member?
As a member you are entitled to free priority registration for all our meetings and webinars and reduced price tickets to our conferences.
Is individual membership transferable?
No. Individual Members are recognised as members in a personal capacity and not as representatives of any organisation. Individual membership cannot be transferred to another colleague in the same organisation.
Individual members may invite a guest to some meetings, capacity permitting.
Corporate and Institutional membership is suitable for organisations and offers flexible meeting and conference registration for all staff, as well as a range of other benefits. Find out more.
Gift Aid is the tax relief the government allows charities to claim back tax on donations.
Gift Aid is given by the government on donations at a rate of 25p in the pound, so for every £1 you spend the government will give the charity a further 25p if you are a UK tax payer. BIEE is registered with HMRC for claiming Gift Aid.
You're eligible if you're a UK tax payer. In one financial year you must have paid at least 25p in income or capital gains tax for every £1 you donate to charity. Every Income Tax payer has a tax-exempt threshold before they start paying tax. Please ensure you are paying enough tax to Gift Aid your donations.
Donations that are NOT eligible for Gift Aid
from a non-UK taxpayer.
made on behalf of someone else or a group of people.
made on behalf of a company.
made in return for goods, rights or services.
You can cancel your Gift Aid declaration at any time by emailing membership@biee.org