Thank you
Thank you to everyone who participated in the BIEE Conference Energy for a Net Zero Society
Conference Theme
How do we build the foundations and policies of the low carbon transition to achieve a net zero carbon society in a way that is fair and just?  This conference will address how we live, work and travel, and how policy, infrastructure and the private sector can respond to enable the transformation of heat, transport and industry.
Now we have all been impacted by Covid-19, it is clear that how we recover from this public health crisis will reshape how we tackle the climate change crisis. In the immediate term, there has been a sharp fall in economic activity and emissions. But the long-term impact depends on how low-carbon investments are affected, and whether opportunities are taken to reinforce some of the (positive, for the environment) behaviour changes that have been observed in lock-down (such as increased remote working and cycling) or to tackle some of the potentially negative impacts (reduced use of public transport).
Over two days, this research conference will consider how the transition has been impacted by the COVID-19 pandemic, how economic recovery plans might accelerate the transition, and if governments are backing up the rhetoric in delivering plans for a green recovery. We will explore what can be learnt from the experiences of other countries and market sectors.
COP 26
This conference will take place 2 months before the important UN Climate Change Conference, COP26, which is being held in Glasgow in November 2021.
It will also follow the publication of the CCC's Sixth Carbon Budget in December 2020 which has set the path to the UK's new net-zero emissions target in 2050, as the first carbon budget to be set into law following that commitment.
Over the course of the year, to demonstrate that it is serious about net-zero, the Government will need to commit to this pathway and firm up its policy plans. The Government will be considering how to achieve the societal transformation required for net-zero which is precisely the focus of the BIEE conference.
Who Attends ?
The conference is aimed at energy analysts, researchers, strategy and policy thinkers from all backgrounds, including industry, academia and research organisations, government, the finance community, NGOs and consultancies.
See who attended in 2018 here.
This meeting of minds around net zero has never been more important in the lead up to COP26
The conference is a fantastic opportunity and melting pot for people in the energy industry, from government from academia from other research organisations. One of the real advantages and one of the special features of the BIEE conference is it's a place where all of those energy interested people come together. They learn from each other they spark off each other and they build new networks and new coalitions to help drive the energy sector forward.
Great mix of speakers, lively debate, much food for thought.
A wide range of viewpoints and honest discussion.
Very informative, enjoyable and thought provoking.
An interesting and well informed crowd in the audience.
Programme
We are covering a great range of topics with sessions and papers on mobility, heat, community energy, networks, investment, costs and a just transition, digitalisation, energy behaviour, net zero pathways as well as a Diversity for Net Zero breakfast session and student and young energy professionals session.
Delegates will experience a full two-day programme with high profile guest speakers, 3 plenary sessions, 3 parallel sessions with 6 streams each featuring the latest research, policy and industry analysis and 'dialogue' sessions designed to tackle and debate controversial /difficult topics.
The conference drinks and dinner will take place in the dining hall of Worcester College Oxford.
View the full programme and read the abstracts here. A programme overview with details of livestreamed sessions can be viewed here.
Speakers
Laura Sandys
Challenging Ideas / CEO
Chris Stark
The Committee on Climate Change / CEO
Jillian Anable
Institute for Transport Studies, University of Leeds / Professor of Transport and Energy
Rebecca Sedler
EDF / Corporate Policy & Regulation Director
Rebecca Sedler
EDF / Corporate Policy & Regulation Director
Rebecca Sedler is the Corporate Policy & Regulation Director at EDF in the UK, responsible for developing strategy and policy across its businesses including Customers, Nuclear and Renewables.
Having built a career in energy since leaving university, Rebecca is passionate about decarbonisation, the associated energy transition and customer advocacy. Prior to EDF, Rebecca worked at E.ON within energy trading, leading business change initiatives and also internationally on strategic projects.
In 2011, Rebecca joined EDF in Energy Market and Credit Risk and went on to lead the B2B business which included renewables PPAs and energy solutions.  A fervent advocate of diversity and inclusion, Rebecca is a founder of the Women In Utilities Network (WUN) which now has 2000 members.  Rebecca is married with three young children and spends her free time with her family, travelling to new places, cooking and endlessly tidying up toys!
Jonathan Brearley
OFGEM / CEP
Fiona Howarth
Octopus Electric Vehicles / CEO
See full speaker list here.
Format
This is a HYBRID event. You can book  to attend in person or online or a mixture of the two (one day at the event one day online) or switch between the two if your plans change.
Registration fees start from £200.
The closing date for in person attendance is September 3rd and for online September 7th
Visit the registration page for more information.
Presenter Information
Presenters are required to submit their papers presentations, presentation recording and bios by August 31st. For details of how and where to submit your material, see the Notes for Presenters page.

Important Dates
Venue
The conference will take place in new Sultan Nazrin Shah Conference Centre, situated in the grounds of Worcester College.  The college is conveniently located in central Oxford and is 8 minutes walk from the station.
Worcester College
1 Walton Street, Oxford, OX1 2HB
Sponsors
Gold Sponsor
Silver Sponsors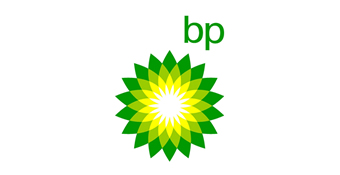 The BP Economics Team is responsible for the preparation of the BP Statistical Review and BP 2035 Energy Outlook.
Bronze Sponsors