As  the controversy surrounding the building of  Hinkley Point C continues,  Dr Simon Taylor  will review the state of the new nuclear programme in the UK and analyse what, if anything, might be done differently, including the role of the state. He will argue that nuclear construction is de facto impossible without state involvement. This is not a market failure but the result of huge idiosyncratic risk that private investors rationally will not bear. The question is whether there is an efficient form of state intervention that justifies new nuclear as part of a UK energy policy which seeks sustainable and affordable electricity.
Dr Simon Taylor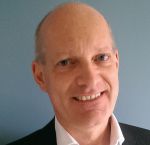 Simon studied economics at Cambridge before doing a masters at Oxford and a PhD at the London School of Economics. After two years as an Overseas Development Institute Fellow in Lesotho in southern Africa and a summer as consultant at the World Bank, he spent nine years as an equity analyst at a number of investment banks, including BZW, JPMorgan and Citigroup, where he was involved in several major equity transactions and takeovers and led research teams covering the European and global utilities sectors. He was a lead analyst on the privatisation of the nuclear company British Energy in 1996. In 2001 he became Deputy Head of European Equity Research at JPMorgan where he was responsible for the technical and quantitative research teams and for the technology, media and telecoms sectors. He also set up and ran the specialist sales team and was a leading member of the team which set up JPMorgan's global research centre in Mumbai. He joined Cambridge University's Judge Business School in 2007 as a Lecturer in Finance and became the first Director of the Master of Finance. He teaches on the Master of Finance degree, on the MPhils in Technology Policy and Nuclear Energy and on various executive education programmes. In 2009 he won a Cambridge University Pilkington Teaching Prize. He is a Research Associate of the Cambridge Energy Policy Research Group and a visiting professor at the China Centre for Energy Economics at Xiamen University in China. His interests include the international financial system, the Chinese financial system and infrastructure finance. His book "The Fall and Rise of Nuclear Power in the UK" was published in March 2016 and follows his earlier book on the causes of the 2002 financial crisis at British Energy.
Watch Video with Simon Taylor  discussing  the ongoing controversy surrounding the building of Hinkley Point, the UK's first newly devised Nuclear Power Plant in decades, and the effect it is having on the UK's relationship with China.