Introduction
BEIS Conference Centre, 1 Victoria Street, London, SW1H 0ET
Tuesday September 24th 2019 09:45 – 17:00
Thank you to everyone who attended this event. If  you would like to see the presentations please go to the Downloads section of the website and log in with your user name and password. Video interviews with some of our speakers will be published at the end of October.
You can listen back to audio recordings of the sessions here .
( Please note session 4 does not start until 8 minutes into the recording)
Overview

2018's IPCC special report on global warming of 1.5 degrees C has put the achievement of 'net zero' emissions at centre stage for energy and climate policy around the world.  How – and how quickly – we can eliminate all (net) greenhouse gas emissions is now a key focus, driving more intense focus on radical innovation, technologies and policies.

In May the Committee on Climate Change published its advice on when and how the UK could achieve net zero emissions recommending that the country set an ambitious new target to reduce its greenhouse gas emissions to zero by 2050 and the UK government has now legislated to reach net zero by 2050.  
However there remains a substantial gap between current plans and future requirements.  The challenges for energy policy are formidable, putting hard to decarbonise sectors like heat and industry under the microscope.  Thinking net zero implies a step change – a genuinely economy-wide approach with no room for a 'too difficult' set of emissions.
Why Attend?
The BIEE's 'Getting Serious about Net Zero' policy conference will get to grips with the implications of net zero for the UK, as well as the CCC's published advice.  Leading figures from across government, industry, finance and academia will discuss the challenges for difficult to decarbonise sectors; the new policy drivers needed; the role of new technologies and innovation; and Britain's industrial strategy and global role.
The focus will be on what action needs to begin now to put the UK onto a credible trajectory towards net zero on a timescale that is consistent with a leading role for the UK in meeting the global challenge.  The BIEE policy conference will offer an engaging mix of perspectives from great speakers, the chance to debate and challenge new thinking, and opportunities to network with a unique mix of policy makers, experts, financiers and energy industry leaders.
Feedback from our 2017 policy conference:
'Great mix of speakers, lively debate, much food for thought'
' A wide range of viewpoints and honest discussion'
'Very informative, enjoyable and thought provoking'
'An interesting and well informed crowd in the audience'
'Thanks for a most illuminating day'
Agenda
We will be running four sessions during the day:
Beyond power: Decarbonising heat, transport and industry
Driving the energy transition: what are the carbon policy levers?
Low carbon energy technologies and the role of innovation
Panel Debate: UK industrial policy and the global climate challenge
Download programme Getting Serious About Net Zero 2019-programme
Speakers
The conference programme is now complete and features a diverse mix of high profile speakers from the CCC, BEIS, Energy Systems Catapult,  CBI, HSBC, Vivid Economics, E.ON, IBM, Shell, Centrica, Octopus EVs and more.
Registration
Registration has now closed
Registration starts from £300 for BIEE members and discounts are available for students and academics.
For rates and to find out more  visit the registration page
 Video
Adrian Gault the CCC, Alex Kazaglis Vivid Economics, Steve Jennings PWC, Charles Hendry Edinburgh Business School, Lawrence Slade Energy UK and Joe Dutton E3G share their thoughts on what Net Zero means for the UK.
Visit our videos page to see more interviews with industry  leaders.
Who Attends?
The conference is aimed at energy analysts, researchers, strategy and policy thinkers from all backgrounds, including industry, academia and research organisations, government, the finance community, NGOs and consultancies.
See who's attending
Register your Interest
If you are not  a BIEE member and would like to receive  information about this and future BIEE conferences please sign up for email updates
Join the conversation and share your ideas on Twitter  @BIEE10 using the hashtags  #BIEE19 and #netzero  on   Linkedin
and Facebook
Committee
George Day, Head of Economic Strategy, Energy Systems Catapult
Adrian Gault, Chief Economist, Committee on Climate Change
Vivienne Geard, Head of Heat and Business Energy Analyst, BEIS
Mallika Ishwaran, Senior Policy and Regulatory Economist, Shell
Peter Stewart, Chief Energy Analyst, Interfax
Alec Waterhouse, Head of Modelling, BEIS
Contact
Please email conference@biee.org with any questions
Sponsors
Main Sponsors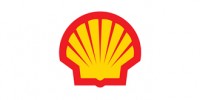 Shell Scenarios ask "what if?" questions about the future of energy
Sponsors
Partners